Medical billing charge entry is the method of checking diagnostic and treatment codes from charge slips. It is the first and most crucial step in the medical billing process. The key information being dealt with in charge entry is specifics such as entrance date, date of service rendered, provider info, codes, and so on.
Faster data capture and the elimination of errors were encouraged by charge entry services. Charge entry done correctly will help healthcare institutions manage constant cash flow, avoid late fees, and reduce claim dismissal or refusal. Firms may collect prompt and full refunds on their claims for this error-free service.
When conducted by amateur/in-house staff of companies, though, this procedure is vulnerable to errors, resulting in major losses. Outsourcing it to a healthcare BPO firm, on the other hand, seems to be more realistic. Effective medical institutions outsource charge entry procedures due to the allure of the benefits.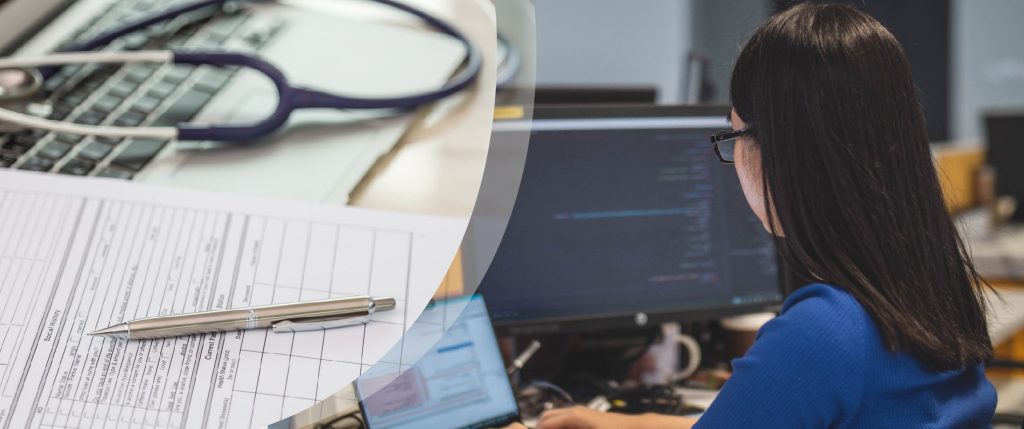 Where charge entry services can help you in medical billing charge entry ?
Charge Assigning
They will create a patient account using medical histories, diagnoses, X-rays, and other imaging, examination results, and chart details if there isn't one already. The details from the coded records submitted by the healthcare agency would then be entered. An error-free entry is a must here, and offshore sources excel at this.
Billing Information
This is one of the most important stages in the medical billing charge entry and processing. Using medical billing software, a trained team of experts would carefully input all of the patient's records. Furthermore, they would ensure that all data entered is right and double-checked.
Patient Demographics
All of the critical medical records must be corrected. Otherwise, the claim may be rejected. Charge entry service providers will have the required services as well as trained personnel. As a result, they will accurately enter the key patient demographics and insurance information into the medical billing system. They will now be able to successfully maintain all of the health documents for each patient.
Quality Check
At different levels, the multi-level quality assurance unit checks the quality fee entry quality. This means that all costs are properly entered into the billing system before it is submitted to the insurance provider.
Analysing Denials
In the event of denials or rejections of claims, your outsourcing partner will quickly review the EOB allegations and thoroughly investigate the matter. They would also take all of the major steps or decisions necessary to ensure prompt payment of all outstanding debts.
Isn't it true that the whole procedure seems to be a series of challenges? Your team must be capable of handling and completing each point. We will assist you if your squad is lacking in expertise.
For years, Allianze BPO Services has been regarded as one of the top healthcare BPO companies that even offer healthcare data entry services. We use our expertise in the industry to assist other healthcare companies in standing tall and though they don't have adequate staff. We provide medical accounting, data processing, and other services to every company anywhere in the world. Knowing all about us will assist you in properly understanding us and making an informed decision. As a result, you can simply give us an email at info@allianzebposervices.com