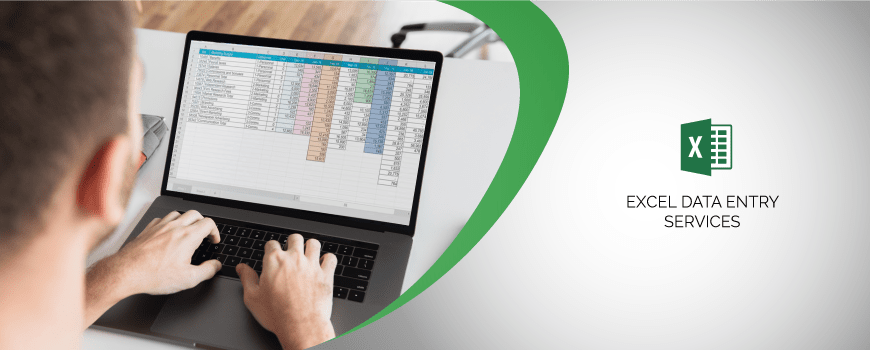 Allianze BPO Services is a well-established and globally recognized offshore outsourcing Excel data entry service provider.
In today's contemporary business environment, the business data needs to be systematically arranged and organized for better efficiency. Managing the data on a database is an extremely tiresome process. Hence, we, at Allianze BPO Services, are ready to assist you with flawless Excel data entry services at an affordable price.
MS Excel is one of the most regularly used tools in the majority of business organizations and has gained a wider prominence in the success of globally based organizations. MS Excel is used by the firms to maintain and monitor the memos, sales records, and other essential business data. Due to the time constraints involved, outsourcing the Excel data entry needs is one of the finest choices.
MS Excel is widely used to store, preserve, and streamline the vital data in an effective and simplified way. Our team of professional and well-experienced data entry operators will assist you with the adding, modifying, or editing the data stored on the Excel sheets.  They ensure to maintain the accuracy and consistency of the output within a shorter turnaround time.
Our team also possesses the expertise in maintaining, populating, and updating the large or complex MS Excel databases proficiently. We gather the data from the input files (sent by our valuable clients) and enter them into a methodically arranged Excel spreadsheet rapidly.
Our team executes the Excel data entry services which are highly flexible and customizable in nature. We conduct the Excel data entry, by gathering the information from any type of input formats (both hard and soft copies are accepted).
The input formats for outsourcing  Excel data entry services include:
Enrollment forms
Company/annual reports
Business cards
Questionnaire or survey forms
Magazines and journals
Bills, receipts, and invoices
Directories and books
Web and online database
eCommerce portals
eBooks and eMagazines
If you still are confused regarding the quality or guarantee offered by our firm. Take a look at what makes us stand out from the crowd of  'Excel data entry service providers'.
Utilization of the state-of-the-art technology or updated software
Round-the-clock assistance
Delivery via secured email or FTP
Multiple quality checks
99% accuracy
Trustworthy data security
Competitive pricing
Excel is regarded as the best way to streamline your business data flawlessly. Allianze BPO Services will enable you to digitize the crucial data into Excel format without errors. For further details, contact our team at info@allianzebposervices.com