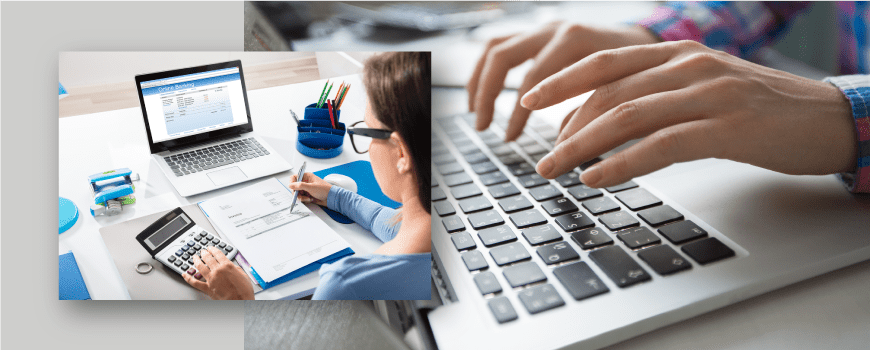 Allianze BPO Services is a globally established invoice or receipt data entry service provider, offering the precise solutions at an affordable price. Our team of experienced and highly dedicated data entry operators who undertake the sole responsibility of delivering the quality-centric result.
The numerous in-house constraints faced by the organizations made them take the initiative of outsourcing the invoice or receipt data entry services.
Our invoice or receipt data entry services include:
Scanned invoice images

We help the payment processing firms as well as the account managing sections of various organizations to convert the scanned images of the invoice or receipts into the client-specified format. The output format includes databases, spreadsheets, or the ERP systems.

Sales and purchase invoice and receipts

We help our clients to capture the data from the sales or purchase invoice and receipts and help to streamline the necessary data. We generally undertake the sales and purchase invoices from industries such as banking, retail, tourism, etc. Also, ensuring a complete processing of the data collected.

Self-billing invoices

Our team assists our clients with the creation of internal purchasing invoices and receipts for all the internal sales. We deliver the result in a customized output format as per the needs of clients.

Credit and debit memo

developing the credit or debit memo requests which are related to the existing invoice or receipts. We ensure the accurate data entry process.

Scanning hard copy of receipt or invoice data entry

We accept the hard copy invoices or receipts from our clients. Once they undergo the scanning process, our team takes the responsibility of digitizing them and storing it in a client-specified format. We are specialized in scanning and digitizing a large volume of a hard copy of receipts and invoices on a daily basis.

Invoice/receipt data entry into the database

We enter the data collected from the receipts or invoices directly into the database of our client with the help of a strong internet connection.

Capturing, sorting, indexing

We make sure to capture the data from invoices successfully, followed by precise sorting, and effortless indexing to achieve the desired result.
Precise, accurate, and consistent – that's how the invoice data entry service offered by our team can be described briefly. To get a client-desired data entry result within a shorter TAT, hire our incomparable services. Send an email at info@allianzebposervices.com