Healthcare industries are meeting new challenges from varying global markets, as customer expectations increases every day. Major healthcare organizations have been using healthcare BPO processing for faster processing, fast transactions, at minimized costs and enhanced customer satisfaction. Healthcare BPO services have many benefits like the availability of experienced workforce capable of executing tasks at high accuracy and quality.
Healthcare outsourcing services assist organizations in various supporting activities such as accounting, medical transcriptions, patient database maintenance etc. Healthcare BPO services help clients to reduce operational costs and in attaining growth and development. There are multiple types of healthcare BPO processing and medical data entry services that reduces stress for healthcare clients and to provide their customers with high-quality products or services.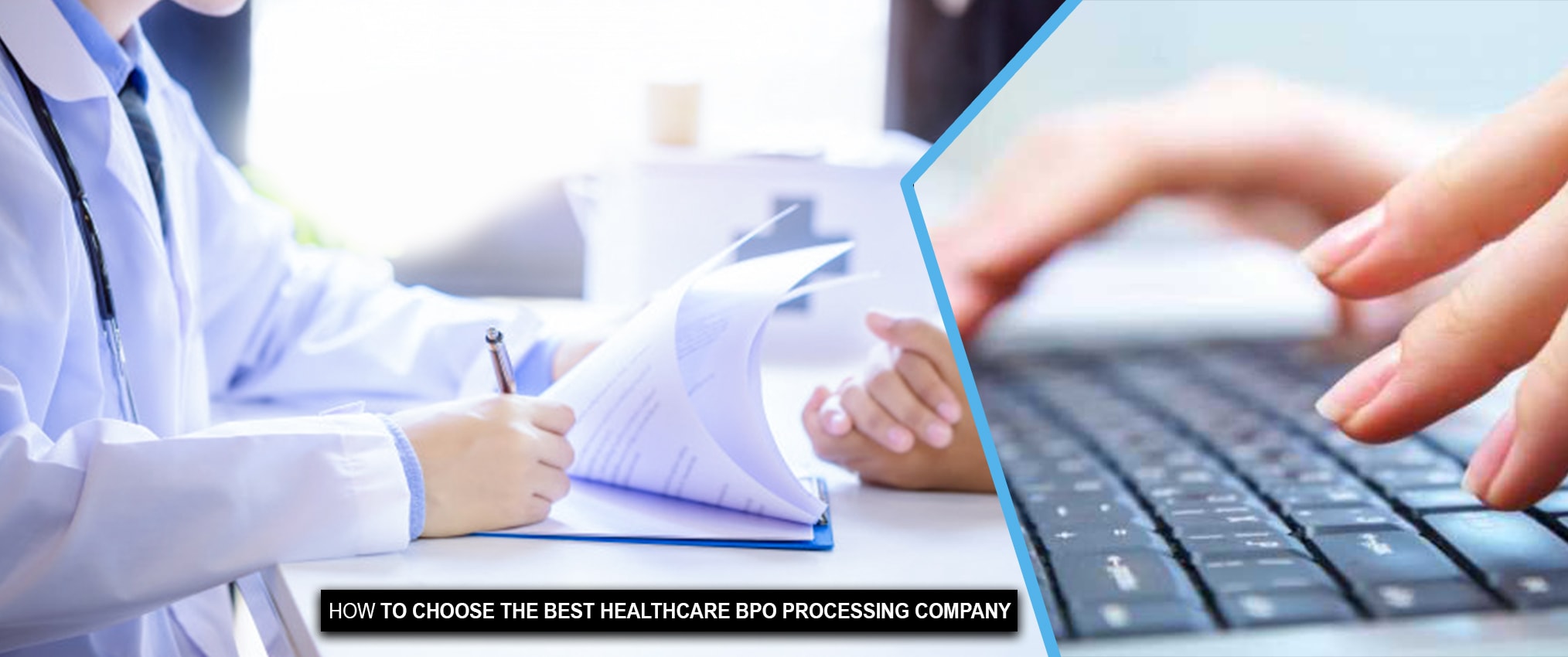 All healthcare bpo services are offered at reasonable costs and delivered at quick processing times. Healthcare business process outsourcing services are one of the best alternatives for the healthcare industry to accelerate operations or functions.
Here's a list that will help in choosing the best company:
Experience – Having an experienced BPO company's partnership is always advantageous to healthcare business companies as they provide client-desired results as per their requirements. Companies opting medical data entry services are will have specialists handling their tasks, saving time, gaining accuracy, and increasing their productivity and efficiency.
Cost-Efficiency – Healthcare outsourcing services providers can perform business processes at lower expenses because of economies of scale, specialized processes, at remarkably low-costs. Also, medical data entry services or healthcare business process outsourcing services have really quick turnaround times. Cost-effectiveness has been one of the major factors that has been helping global clientele in choosing the best.
Technology – Clients in today's market require businesses to be technologically advanced and efficient to quickly catch up with the fast-paced challenges. So make sure these offshore outsourcing BPO firms always possess the latest and most advanced technology so as to meet the huge requirements of global healthcare clients.
Data Security – Data security is one of the key factors that should be provided by every healthcare business process outsourcing services for client data safety, confidentiality and privacy. The BPO outsourcing companies should also have strong backup solutions along with disaster recovery and management systems in place.
Professional and qualified experts – The outsourcing enterprise you are considering should have qualified, skilled, and expert professional to provide quick solutions in healthcare bpo services. They should also be able to take care of client tasks efficiently to completed them on time client and customer satisfaction.
Healthcare outsourcing services have provided complete process that magnify the stages of quality and potency for whole data entry services. So keep the above in mind while choosing the right healthcare outsourcing company for smooth business processes in your company for better services to your customers.