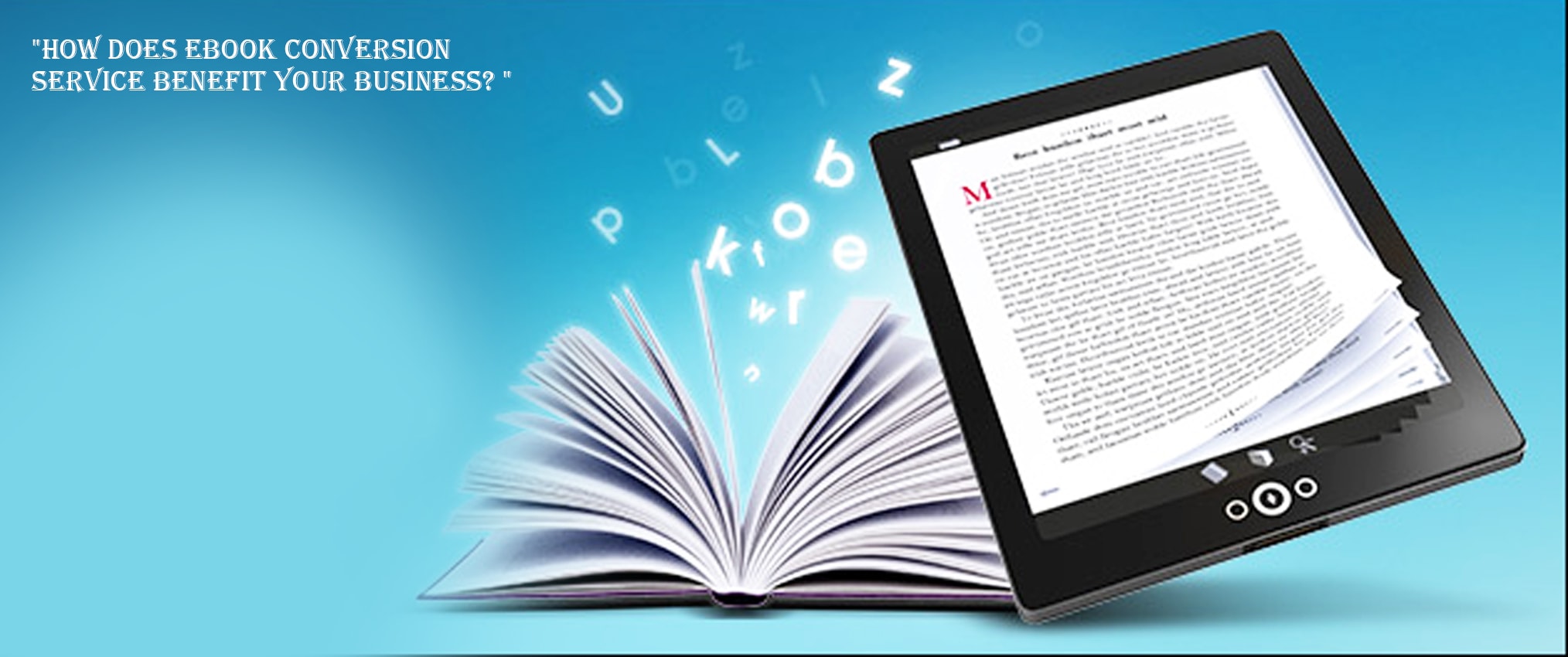 With the rise in tech-savvy people and professionals, every business firm is focusing more on the incorporation of eBooks rather than printed ones. Reading has gone beyond the traditional form and has made a greater significance with digital books. This has paved a way for the emerging need for eBook conversion services.
To meet the emerging need for professional eBook conversion services, a majority of the publishing houses and other firms are adopting the concept of eBook outsourcing.
The eBook is a book available in digital format and can be easily accessed on PC, MAC, computer, or any other digital device. Similar to the printed books, eBooks comprise the index, images, numbered pages, graphs, etc.
As technology is taking a tremendous inclination, more and more people are approaching the means of reading a book in a digital format.
To execute an effectual eBook conversion process, every firm, regardless of its size, requires a good amount of technological assistance and experienced manpower. But due to lack of expertise of probably financial stress, a majority of the organizations, lack a commendable in-house conversion process.
And to combat with such in-house challenges or other external complexities, outsourcing the eBook conversion service to a professional eBook outsourcing company has become a common phenomenon.
Here's a look at how eBook conversion services can benefit your business!
The offshore outsourcing providers possess the ability to work on all format kinds. The eBook outsourcing companies have a team of dedicated professionals and advanced technologies to handle any kind of format such as InDesign, PDF, Word, etc. All these formats are well-compatible with varied platforms such as smartphones, Kindle, tablets, etc.
eBooks can be downloaded easily and therefore, it can be accessed as and when needed. Most of the eBooks can be accessed in an offline mode, enabling people to read digital books without the need for the internet. The outsourcing companies will execute the necessary measures to make the book easily accessible in a digital format.
The eBook content can be shared with numerous users without any hassles. eBook conversion services help in sharing and liking content on varied social media platforms. Hiring an outsourcing firm will aid in creating collaboration with your readers or employees.
The professional eBook service providers include interactive elements in the development of eBook, hence, maximizing the engagement level of readers. They help in integrating audios and videos within the eBook format. To add additional meaningful information, external links can play a huge role.
Delivering quality-based solutions within a shorter time frame is the top motive of every eBook outsourcing company. The offshore-based eBook service providers help in deciding upon the page size, color, text size, and fonts, that are essential for designing an eBook. The quality check team at the offshore company ensures in delivering the final product (eBook) after careful check of spellings and typography, thereby, eliminating errors.
The eBook outsourcing companies render the best conversion solutions at an affordable cost. eBook conversion services will also enable the authors to update any section of the book at any time. You can also save the updated version.
Every outsourcing company has a specialized team to deal with crucial requirements such as eBook conversion services. They are also well-equipped with the standard data security measures, thereby, reducing the risk of losing your eBooks or information.
Allianze BPO Services is the globally reputed offshore data conversion service provider, well-specialized in eBook conversion and fixed layout ePub conversion services.
If you are struggling to convert your printed books into the required electronic format, join us at any time.